After decades of civil unrest, the African nation of Liberia has elected the first female head of state in the history of the continent. Ellen Johnson-Sirleaf, a Harvard-educated economist and veteran of international affairs, was sworn in yesterday in the capital city of Monrovia. Founded in 1822, Liberia is Africa's oldest republic, and the result of the work of the "American Colonization Society to settle freed American slaves in West Africa. The society contended that the immigration of blacks to Africa was an answer to the problem of slavery as well as to what it felt was the incompatibility of the races."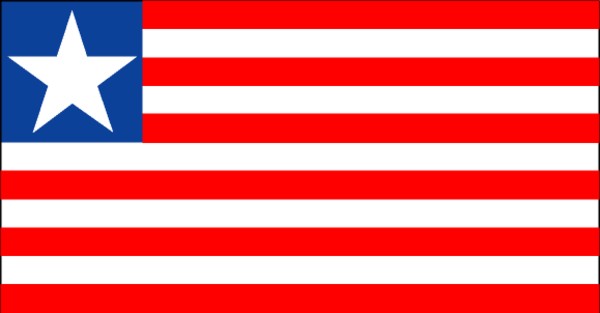 Liberia's recent history has been dominated by civil strife and regional conflict. But US Secretary of State Condoleeza Rice has hailed the election of Johnson-Sirleaf, nicknamed the "Iron Lady," as signs of reform and progress in the West African nation. When asked about the prospects for debt relief, Rice responded: "The first key to debt relief is to have sound economic policies in place, policies that show that there will be budget discipline, that money will be well spent. We have a great deal of confidence in your new President, who understands these economic matters very well, who has dealt with the world community, the World Bank; and I'm sure that she will embark on an economic reform program and all Liberians should support that economic reform program." Rice continued, "It won't be easy at the beginning. No economic reform is easy. But Liberia has resources. Liberia has people who can be well educated. And I'm quite sure that if the right economic policies are followed, that the world will look at debt relief, will look at further assistance, because everybody wants Liberia to succeed."
"Everybody" apparently includes mainland China, which pledged greater positive engagement with Liberia following the inauguration. Economic ties with other global nations will be key for Liberia's future development. As Secretary Rice indicated, Liberia's natural resources and human capital can be a valuable component of the world market.
Kofi Annan also noted the UN's approval of the election of Johnson-Sirleaf, especially as it was the result of free and fair elections. Annan congratulated the Liberian people, who, he said "through a peaceful and transparent electoral process, have given Johnson Sirleaf an historic mandate to lead the nation towards a future of lasting peace and stability."
A huge part of Johnson-Sirleaf's platform was an emphasis on the elmination of government corruption, which blossomed under the previously-elected Charles Taylor, and a return to the rule of law. In a speech before the African Development Forum in 2004, Johnson-Sirleaf said, "The respect for and promotion of human rights as one of the principles of good governance can be defined simply as the promotion of human dignity through the exercise of basic human freedoms. In other words, respect for human rights requires respect for the sanctity of life; respect for the right to speak freely with responsibility; respect for the right to choose one's religion and one's friends; respect and confidence in the assurance that the rule of law protects an individual from the violation of their rights, particularly by the state."
Roughly 40% of Liberia's population of nearly 3.5 million people are identified as Christian, and we can hope and pray that the new administration ushers in an era of peace and prosperity for all of Liberia's citizens.